Sale!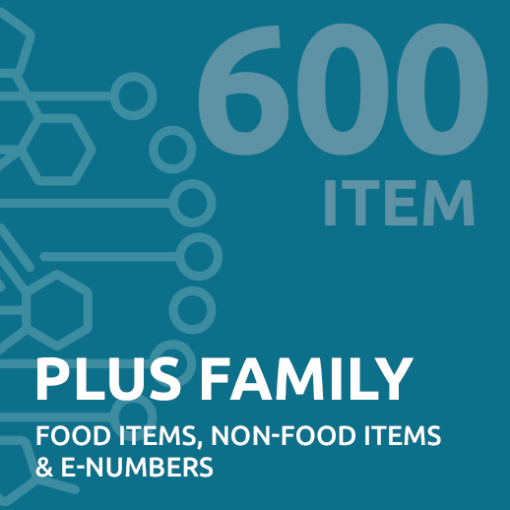 Plus Family
This price includes 4 x tests
600 food and non-food items and e-numbers
Approximately 145 non-food items including grass, pollen, plants, household chemical and common pet hair.
Approximately 220 food items including fruit, vegetable, wheat, alcohol, eggs and dairy items.
250 E-numbers – a wide range of the most common e-numbers / additives found in products worldwide.
Please note: postal charges apply