Could you be one of America's 145 million+ with an allergy? 
Do you often suffer from headaches, bloating, stomach cramps or fatigue? If so, you could be among 45% of the US population with an allergy or intolerance.  Allergies and intolerances are becoming more widespread and the symptoms more complex.  But thankfully there are simple tests to find out what might be causing them. Armed with the results you can make diet or lifestyle changes to ease your symptoms.
Find out Fast. Order an allergy test today
We offer a wide range of allergy tests that are non-invasive, affordable, and risk-free. The process is easy and fast.

Comprehensive testing
We test 600 potential allergy catalysts, both food and ingredients such as wheat, gluten, dairy, lactose and nuts as well as pollen and dust.

Simply send us a sample
Simple sample process. Just pop your sample in the mail, along with your completed questionnaire.

Get results fast
Get your results emailed to you within just 7 days.
Find out the potential causes of your symptoms with a simple test

Accurate results - Taken from a single hair sample, our tests have the same levels of accuracy as traditional skin/blood testing but need no physician supervision.

Affordable testing - With a basic test costing just $70.

Risk-Free - We offer a certified, 100% money-back guarantee.
What does the test cover?
Intolerance tests are an effective way of testing what foodstuffs or other substances might be causing unexplained skin, respiratory or digestive problems.
At Test My Allergy, thanks to a simple test we can help you get to the root cause of your allergy symptoms. This can help you to alleviate your symptoms by making changes to your diet, surroundings and way of life.
Using advanced diagnostic technology we provide complete diagnosis from simply carrying out a non-invasive test of a single sample of hair. The process is painless, quick and easy and results as quickly as 7 days. 

We test for positive/negative matches on over 600 items including food and food types such as wheat, gluten, dairy, lactose and nuts. We also match potential airborne allergens such as pollen and dust mites.
We'll send you a comprehensive report that clearly identifies the catalysts responsible for producing your allergy symptoms and the degree of each allergic intolerance as a percentage.
Order now… for results in four easy steps

STEP 1.
Choose from our range of allergy tests to suit your needs and order online.

STEP 2.
We'll email your order confirmation. Download your sample form. 

STEP 3.
Fill in the form and mail it to us together with a hair sample. 

STEP 4.
We'll email you the test results in an easy-to-understand comprehensive four page report.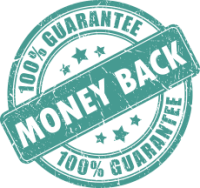 Complete satisfaction guarantee
We provide a 100% money back guarantee, in the unlikely event you are not satisfied, making our testing service totally risk-free.*
Our individual tests
Test for individual use. Postage charges apply.
Our couples tests
Test for two people. Postage charges apply.
Our family tests
Test for four people. Postage charges apply.
Our tests have helped many allergy sufferers…
For many years I've been struggling with eczema and feel like I've tried everything to get it under control. I had begun to think it's something I would just have to accept and live with. I found out from the test that my problem could be linked to dairy products so decided to exclude them from my diet. This has been a revelation and my skin has been the best it has in years. Generally, I feel so much better in myself as well and definitely won't be going back to having dairy in my diet as it's totally worth the results. Thank you again it's been a life changer.
I have suffered with various stomach problems for the last 5 years including bloating, pain and re flux.  I had been told by my GP it was IBS and given medication which never really made much difference. I decided after my test arrived to pay for more items to be tested and contacted the team to check if this was possible. They were so helpful and friendly and dealt with my request so easily that the whole experience wasn't at all difficult. My results came back so quickly and outlined exactly what I should avoid. This made making food choices for me and my family so much easier, that I was able to exclude these things without any guess work. My stomach issues have improved so much and my general health and energy levels are the best they have been in years, so happy.
Suffering from a mystery symptom?
Don't live with the discomfort. Reveal the hidden causes and start living life to the full again.
GET YOUR RISK-FREE ALLERGY TEST
Have you already bought a test? Download a submission form here.