Are you one of America's 145 million+ with an allergy? 
Do you often suffer from headaches, bloating, stomach cramps or fatigue? If so, you could be among 45% of the US population with an allergy or sensitivity.  Allergies are becoming more widespread and the symptoms more complex.  
Understand the cause of your symptoms with one easy to use comprehensive test.
Find out Fast. Order an allergy test today
We offer a wide range of allergy tests that are non-invasive, affordable, and risk-free. The process is easy and fast.

Comprehensive testing
We test 600 potential allergy catalysts, both food and ingredients such as wheat, gluten, dairy, lactose and nuts as well as pollen and dust.

Simply send us a sample
Simple sample process. Just pop your sample in the mail, along with your completed questionnaire.

Get results fast
Get your results emailed to you within just 7 days.
Find out the potential causes of your symptoms with a simple test

Accurate results - Taken from a small hair sample, our tests have the same levels of accuracy as traditional skin/blood testing but need no physician supervision.

Affordable testing - With a basic test costing just $70.

Risk-Free - We offer a certified, 100% money-back guarantee.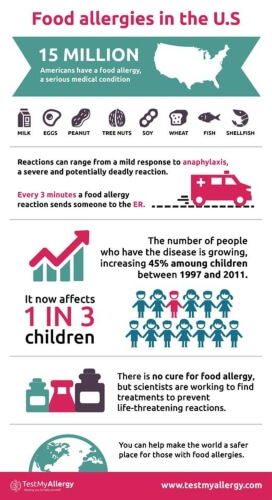 What does the test cover?
Our allergy tests are an effective way of testing what foodstuffs or other substances might be causing unexplained skin, respiratory or digestive problems.
At Test My Allergy, thanks to a simple test we can help you get to the root cause of your allergy symptoms. This can help you to alleviate your symptoms by making changes to your diet, surroundings and way of life.
Using advanced diagnostic technology we provide a complete diagnosis by simply carrying out a non-invasive test of a small sample of hair. The process is painless, quick and easy and results as quickly as 7 days. 

We test for positive/negative matches on over 600 items including food and food types such as wheat, gluten, dairy, lactose and nuts. We also match potential airborne allergens such as pollen and dust mites. Bioresonance is categorised under Complementary and Alternative Medicines (CAMs).
We'll send you a comprehensive report that clearly identifies the catalysts responsible for producing your allergy symptoms and the degree of each allergic sensitivity as a percentage.
Order now… for results in four easy steps

STEP 1.
Choose from our range of allergy tests to suit your needs and order online.

STEP 2.
We'll email your order confirmation. Download your sample form. 

STEP 3.
Fill in the form and mail it to us together with a hair sample. 

STEP 4.
We'll email you the test results in an easy-to-understand comprehensive four page report.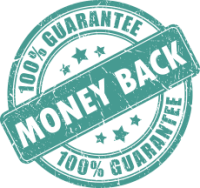 Complete satisfaction guarantee
We provide a 100% money back guarantee, in the unlikely event you are not satisfied, making our testing service totally risk-free.*
Our individual tests
Test for individual use. Postage charges apply.
Our couples tests
Test for two people. Postage charges apply.
Our family tests
Test for four people. Postage charges apply.
Suffering from a mystery symptom?
Don't live with the discomfort. Reveal the hidden causes and start living life to the full again.
GET YOUR RISK-FREE ALLERGY TEST
Start your journey to better health today.
Have you already bought a test? Download a submission form here.