We are a leading provider of US allergy testing

You can rely on tried and tested non-evasive allergy tests that are affordable and totally risk-free. What's more, if you are not completely satisfied with the testing you have received we provide the assurance of a 100% money back guarantee.
The science behind our successful testing

Making use of the latest bio-resonance technology, we have created proven allergy testing program that outperforms our competitors for speed and accuracy of results.

Bio-resonance technology has been developed over the past 50 years and adopted around the globe, including Europe, Scandinavia, and China. Bio-resonance is categorised under Complementary and Alternative Medicines (CAMs).
About the test
Our test involves taking a single strand of hair as a sample. From this we can test allergic sensitivity against over 600 base items, which consist of both food and non-food substances. Any item showing a frequency of over 85% frequency is identified as a probable allergen.
Why hair?
Testing from hair samples has proven to be more effective than blood testing because it enables more data to be detected and recorded. In addition, hair records DNA information longer without deterioration, as opposed to blood.
The statistics on allergies
Non-lgE based allergies make up 43% of allergies and lgE-based allergies 2%.  

Blood tests are insufficient in detecting both types of intolerance and an extensive cellular test is needed. For each allergy test, our machines and technicians collect data from T-cells (widely acknowledged to be associated with non-lgE based allergies).
The report
Within just seven working days of receiving your sample for testing, we'll send you a detailed easy-to-read report.
Each report will include:
Four pages of self-explanatory indispensable information

Sections covering what allergens you are intolerant to

Your percentage of sensitivity to each allergen
Your report will assist you in dealing with your allergy by avoiding any probable allergy, whether they are in the foodstuffs or food types you consume or in the air around you.
Comprehensive screening
We will extensively test, on a cellular level, your hair sample against 600 food and non-food items.
Extensive and comprehensive reporting
A four-page, comprehensive report (click to download sample report).
Free expert consultation
A free nutritionist consultation via email.
From testing to results in four simple steps…

STEP 1.
Buy the test online that best suits your/family's requirements.

STEP 2.
Download, print out and complete our form.

STEP 3.
Take a single hair and send it with your completed form to us.

STEP 4.
Within just 7 business days, we'll email your results with a full report.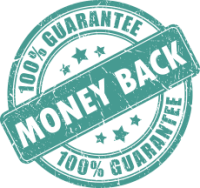 Fail-save money-back guarantee
We take pride in offering accurate, comprehensive intolerance testing. if you are not 100% happy with our service, we'll give you a full refund. 
What happens after my results?
The next step to finding out your affected allergens is to embark on change, either to your diet or lifestyle factors. We'll help you get started with by providing:
Free guidance on starting and monitoring progress on an elimination diet
28 days of free expert support
MORE INFORMATION
Our individual tests
Test for individual use. Postage charges apply.
Our couples tests
Test for two people. Postage charges apply.
Our family tests
Test for four people. Postage charges apply.