Sesame is cultivated in many tropical regions throughout the world for its edible seeds. Known to some as benne, sesame is a flowering plant in the Sesamum genus.
Sesame is an ancient oilseed crop dating back to over 4000 years ago. It also has one of the highest oil contents of all seeds.
Giving a nutty flavor, sesame is a common ingredient in Asian and middle eastern food. Sesame seeds can be purchased with their seed coat removed – known as being decorticated – and are often used to top savory and sweet baked goods.
Sesame allergy
Both sesame seeds and sesame oil can be a serious allergen, with a varying percentage of people affected from country to country. For example, in the United Kingdom, reactions were found to affect around 0.04% of adults, while variations from 0.5% in Switzerland to 8.5% in Australia have also been recorded. Sesame allergy is common in people already exhibiting allergic reactions to other foods.
The onset of symptoms has been recorded to occur up to 90 minutes after ingesting as little as 100 mg of sesame seed or flour and 3ml of oil.
Many processed foods contain sesame derivatives in their ingredients and allergy sufferers should also be careful of absorbing the substance through medical applications or cosmetics.
A cross-reactivity often exists between the following foods; sesame, peanut, rye, kiwifruit, poppy seed, and various tree nut allergens.
Symptoms of sesame allergy can include:
Abdominal cramps
Anaphylaxis
Diarrhea
Narrowing of the throat
Nausea or vomiting
Rash or hives
Swelling of the face or lips
Sufferers of sesame allergy should avoid:
Sesame seeds
Tahini
Sesame oil
Sesame sensitivity (or intolerance) is where a person presents digestive symptoms shortly following the consumption or contact with related products. Usually, these symptoms are less severe than a sesame allergy, but the condition can still be distressing and uncomfortable for the person.
Symptoms of sesame intolerance or sesame sensitivity include:
Bloating
Diarrhea
Gas
Nausea
Tiredness
Sesames provide quite a high number of calories (573 calories per 100g) and are composed of, 23% carbohydrates (including 12% fiber), 50% fat, 18% protein and 5% water. The seeds are rich various nutrients such as; B vitamins, iron, magnesium, calcium, phosphorus and zinc. Sesame oil is also a good source of protein.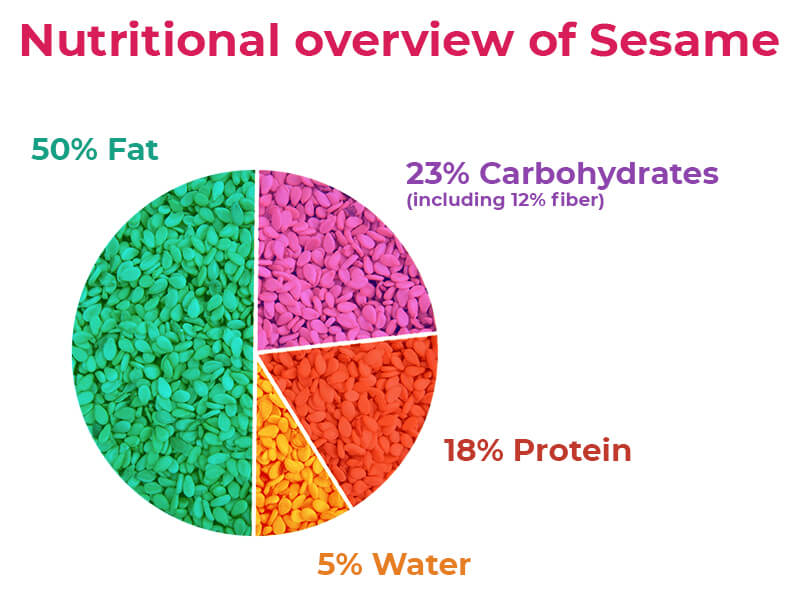 Replacing key nutrients when eliminating sesame
It is important to replace sesame with other foods in your diet when undertaking either a short or long term elimination diet to ensure that you maintain nutrient balance.
Below are good examples of nutritional alternatives when eliminating sesame:
Brewer's yeast, oats, buckwheat, brown rice, rye, whole wheat, mushrooms, soybean flour and soybeans, split peas, sunflower seeds, lentils, chickpeas, broccoli, peppers
Watercress, kale, broccoli, pak choi, tofu, sugar snap peas, almonds
Rye, oats, pumpkin seeds, sunflower seeds, chicken liver, oysters, mussels, clams, cashews, pine nuts, hazelnuts, peanuts, almonds, beef, lamb, lentils, white beans, soybeans, kidney beans, chickpeas, lima beans, spinach, Swiss chard, kale, dark chocolate
Rye, oats, brown rice, barley, quinoa, mussels, lima beans, chickpeas, aduki beans, lentils, pumpkin seeds, sunflower seeds, pineapple, spinach, kale, tofu, soybeans, sweet potato, blueberries, raspberries, strawberries
Brown rice, oats, rye, whole wheat, quinoa, poultry, pork, liver, sardines, scallops, salmon, mackerel, crab, sunflower seeds, pumpkin seeds, pine nuts, almonds, pistachios, cashews
Rye, spinach, beef, lamb, pumpkin seeds, sunflower seeds, cashew nuts, cocoa powder, pork, chicken, chickpeas, mushrooms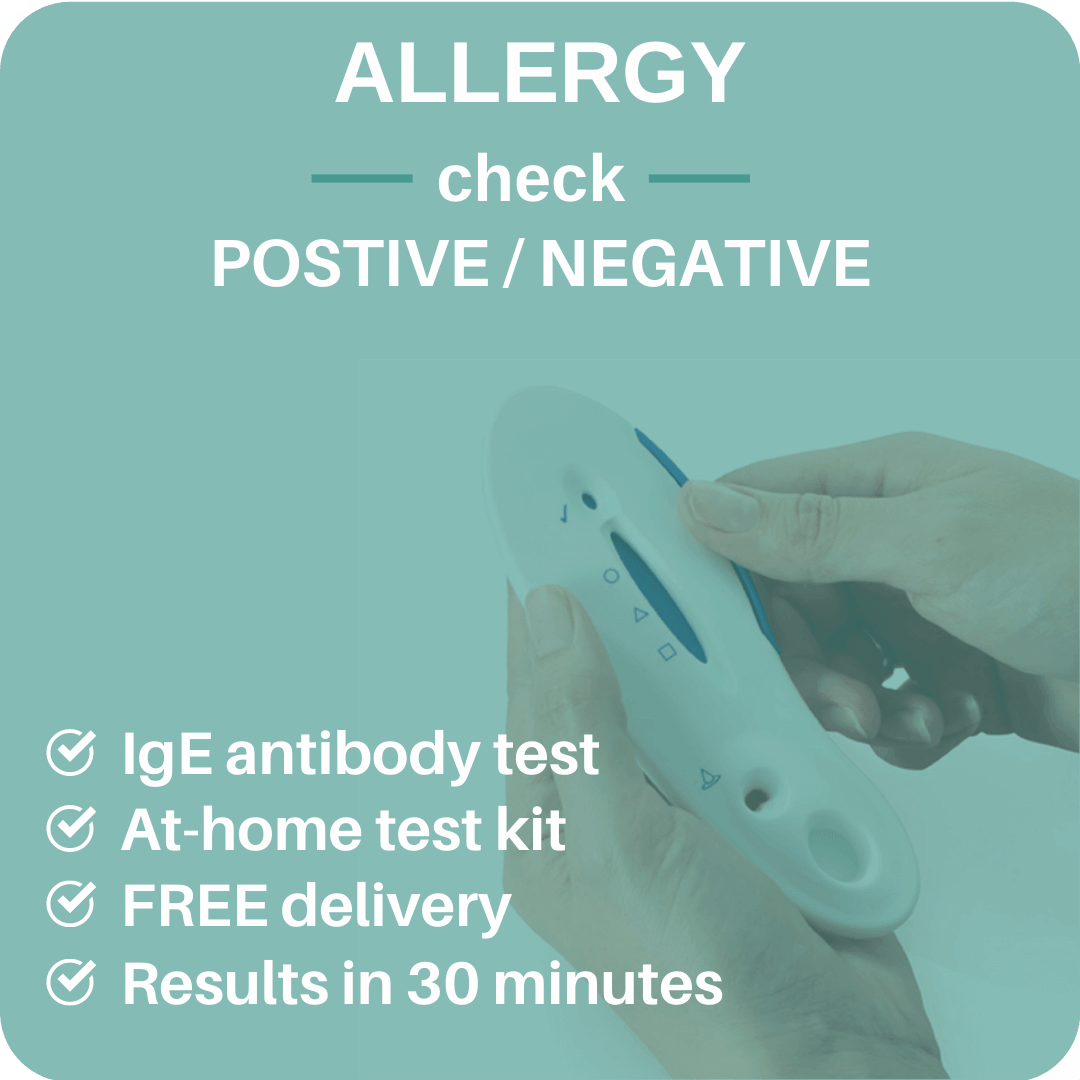 1 Person
Was: $39.97
Now: $34.97
A rapid at-home indicator of Allergies (IgE) to use as a first step investigation.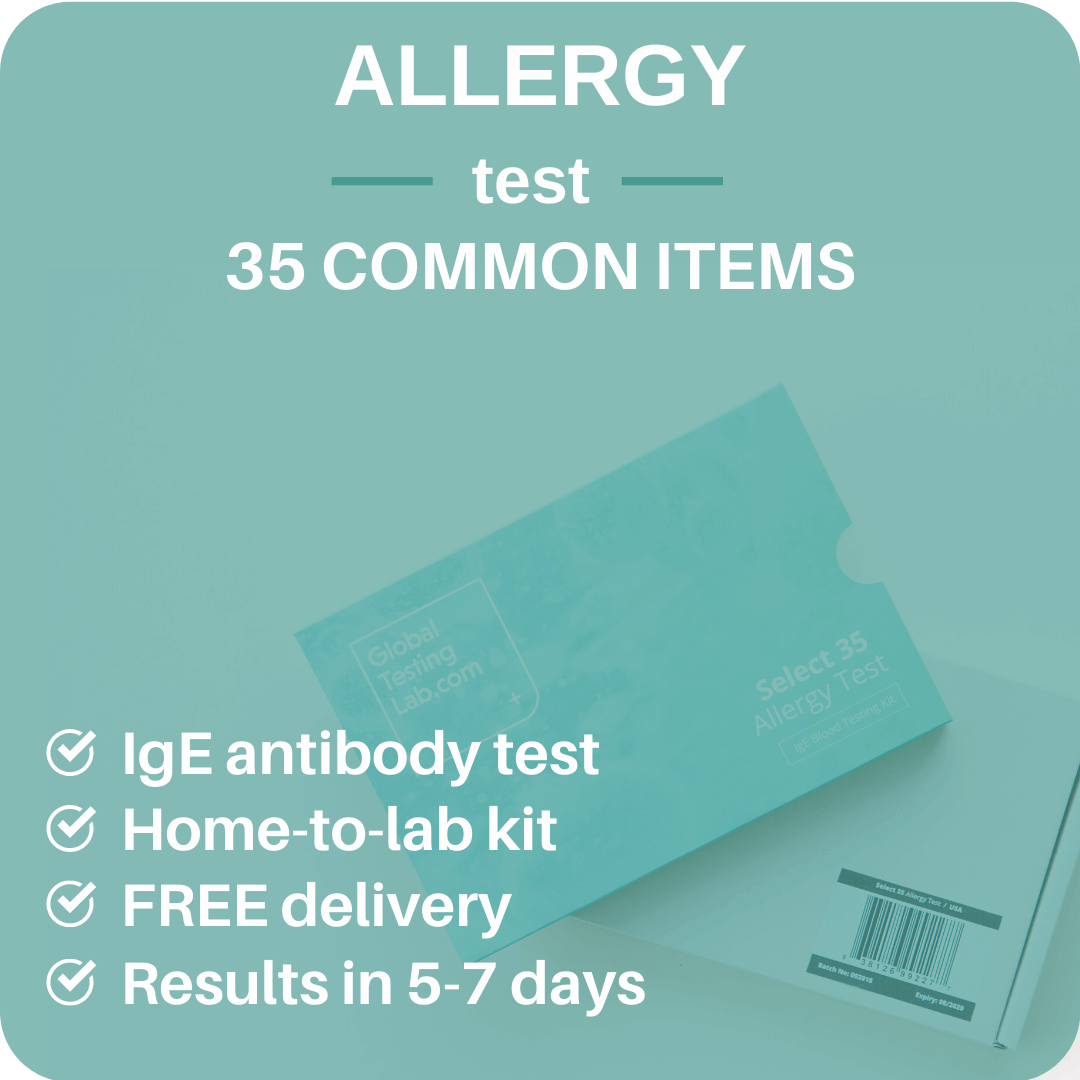 1 Person
Was from: $119.97
Now from: $94.97
Home-to-lab Allergy (IgE) test of 35 food and environmental triggers.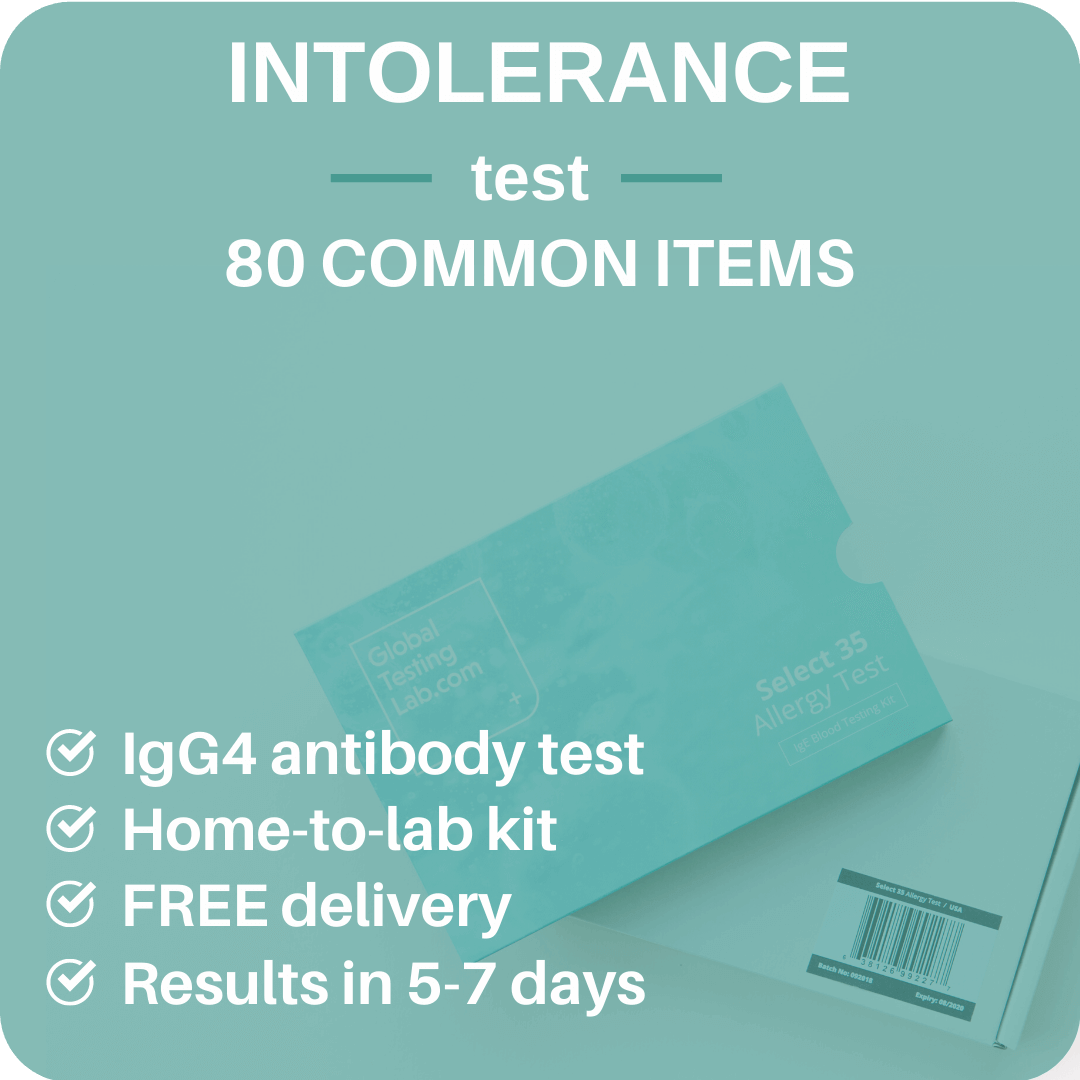 1 Person
Was from: $129.97
Now from: $99.97
Home-to-lab Intolerance (IgG4) test of 80 common food and drink triggers.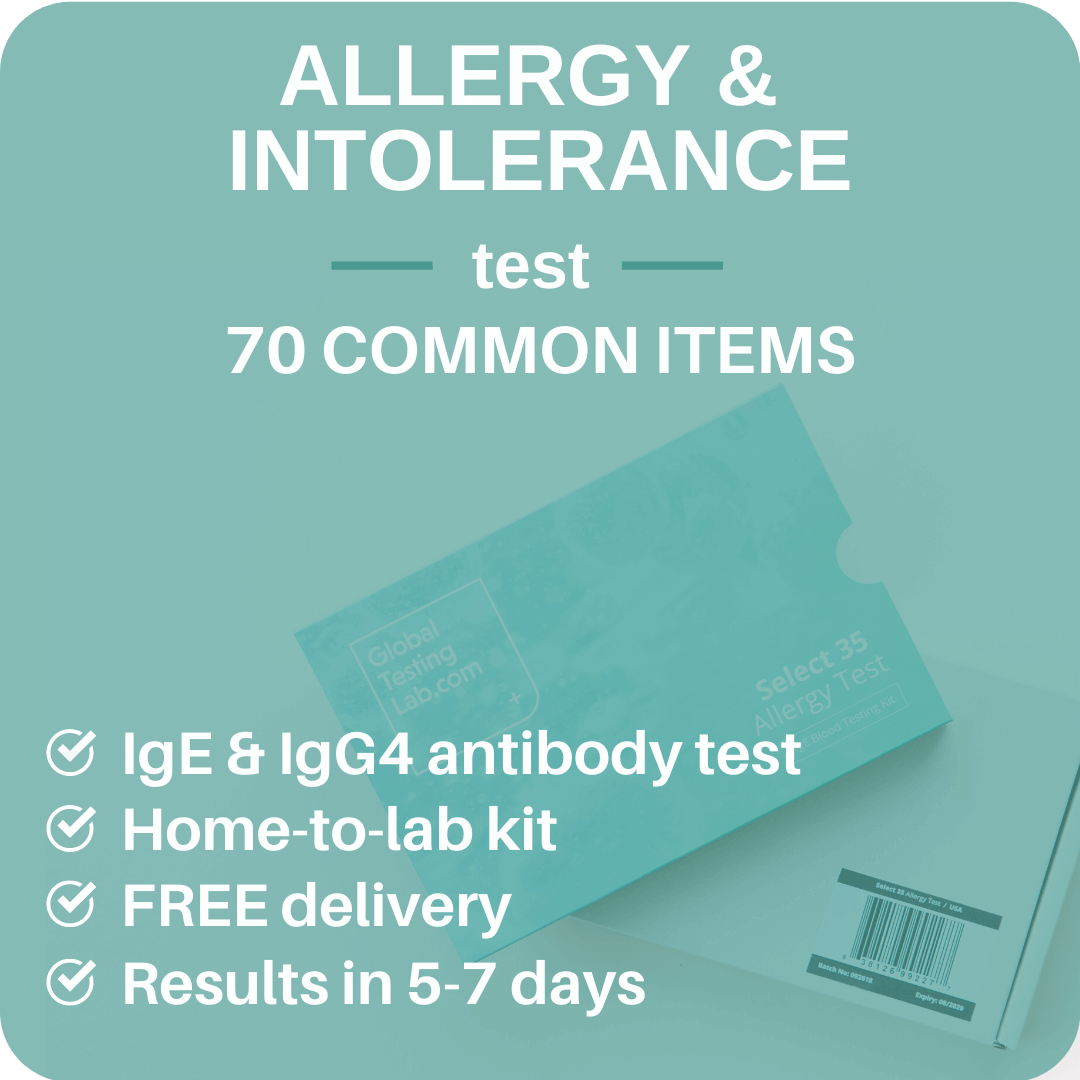 1 Person
Was from: $195.97
Now from: $145.97
A full screen of 70 combined Allergy (IgE) & Intolerance (IgG4) triggers.
Available in single, couple and family saver packages.
Sample Collection Kit Sent
Results in 5-7 days of receipt
Scientifically Validated Testing
SENSITIVITY TESTING
Using hair Sample - Bio-resonance screening of a hair sample against 800 food and non-food items providing you with a comprehensive report on triggers over 85%.
1 Person
Was from: $63.00
Now from: $33.00
A first step to understanding more about your body with this basic test.
1 Person
Was from: $85.00
Now from: $39.00
Designed to give you the widest set of results at great value for money.
2 Person
Was: $122.00
Now: $58.00
Make savings for two people on our most comprehensive test.
4 Person
Was: $169.00
Now: $99.00
Our best saving package for four people on largest screening of items.
Available in single, couple and family saver packages.
Downloadable test submission
100% Money back guarantee
Over 250,000 tests completed