Citrus is the combined term used for a genus of flowering trees and shrubs in the rue family (Rutaceae). These plants produce edible citrus fruits, including oranges, lemons, grapefruits, and limes.
Most citrus fruits, like oranges, tangerines, grapefruits, and clementines, are eaten fresh after peeling the bitter rind. Citrus fruits are commonly juiced and used to complement soft drinks and alcoholic beverages. The more bitter fruits are used in jams and preserves with sugar to adjust the taste.
Allergies to citrus fruits are rare. Allergic reactions to raw citrus fruits are sometimes seen in people who have similar pollen allergies which is known as cross-reactivity.
People who are allergic to grasses, in particular, may experience allergy symptoms to citrus fruits. A 2013 study of 72 children and young adults with grass pollen allergies studied exposure to fresh lemon, orange, and clementine with a prick test. It found that 39 per cent of the participants who were allergic to pollen also had sensitivities to citrus.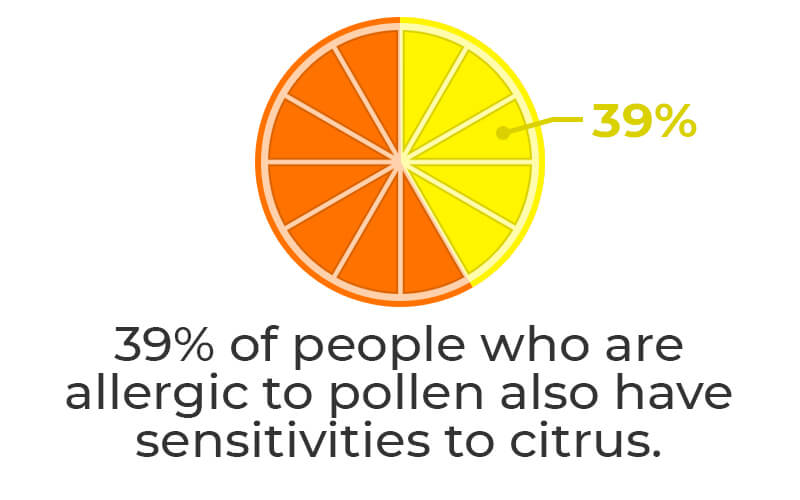 Symptoms of citrus allergies include:
Swelling of the face or lips
Rash or hives
Abdominal cramps
Nausea or vomiting
Diarrhea
Anaphylaxis (rare)
Citrus intolerance/sensitivity
Citrus fruit sensitivity or intolerance is where a person presents various digestive symptoms after the consumption of citrus-derived products. A less severe condition than an allergy, this condition can still be uncomfortable and embarrassing for the individual.
Symptoms of citrus intolerance or citrus sensitivity include:
Bloating
Diarrhea
Tiredness
Gas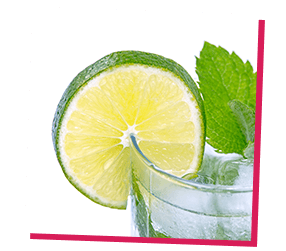 Citrus fruits are a great source of vitamin C, the nutrient that helps the immune system and keeps your skin in good condition. Citrus also has a decent level of other vitamins and minerals, including B vitamins, potassium, phosphorus, magnesium and copper.
Replacing key nutrients when eliminating citrus
It is imperative that you use alternative items in your diet when undertaking either a short or long term elimination diet to maintain nutrient balance.
Below are good examples or nutritional alternatives when eliminating citrus:
Oats, rye, buckwheat, brown rice, quinoa, brewer's yeast, peanuts, mushrooms, soybeans, split peas, pecans, sunflower seeds, lentils, cashews, chickpeas, broccoli, hazelnuts, peppers
Strawberries, raspberries, blueberries, cranberries, broccoli, brussels sprouts, cauliflower, peppers, spinach, cabbage, turnip greens, leafy greens.
Dried apricots, salmon, mackerel, tuna, monkfish, white beans, lentils, kidney beans, avocado, butternut squash, spinach, mushrooms, bananas, potatoes
Brown rice, oats, rye, quinoa, chicken, turkey, pork, liver, sardines, scallops, salmon, mackerel, crab, milk, yoghurt, cottage cheese, sunflower seeds, pumpkin seeds, Brazil nuts, pine nuts, almonds, pistachios, cashews
Buckwheat, rye, millet, brown rice, quinoa, kelp, almonds, cashews, brazil nuts, peanuts, walnuts, tofu, coconut, soya beans, figs, apricots, dates, prawns, corn, avocado, spinach, kale, broccoli, Swiss chard, turnip greens, collards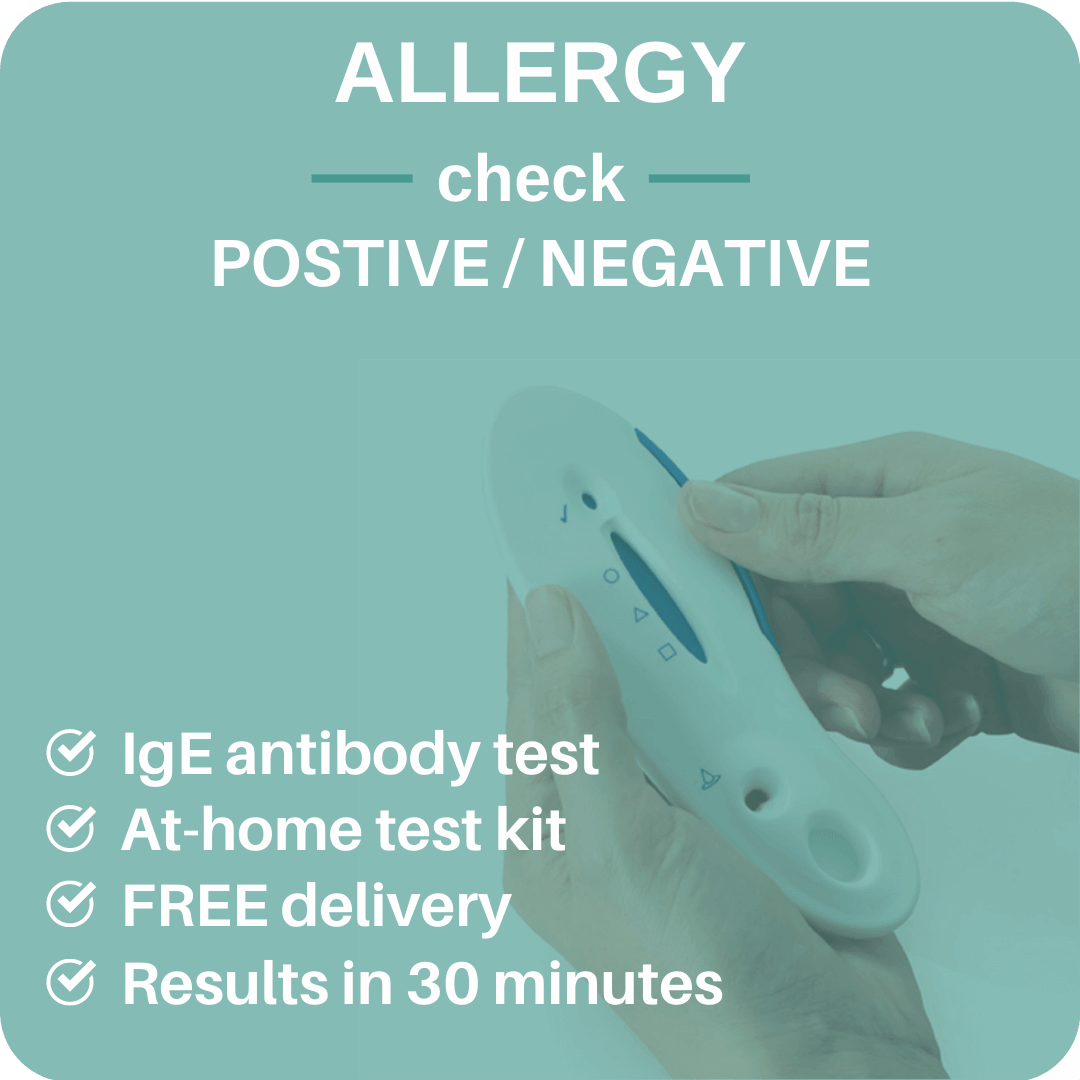 1 Person
Was: $59.00
Now: $39.00
A rapid at-home indicator of Allergies (IgE) to use as a first step investigation.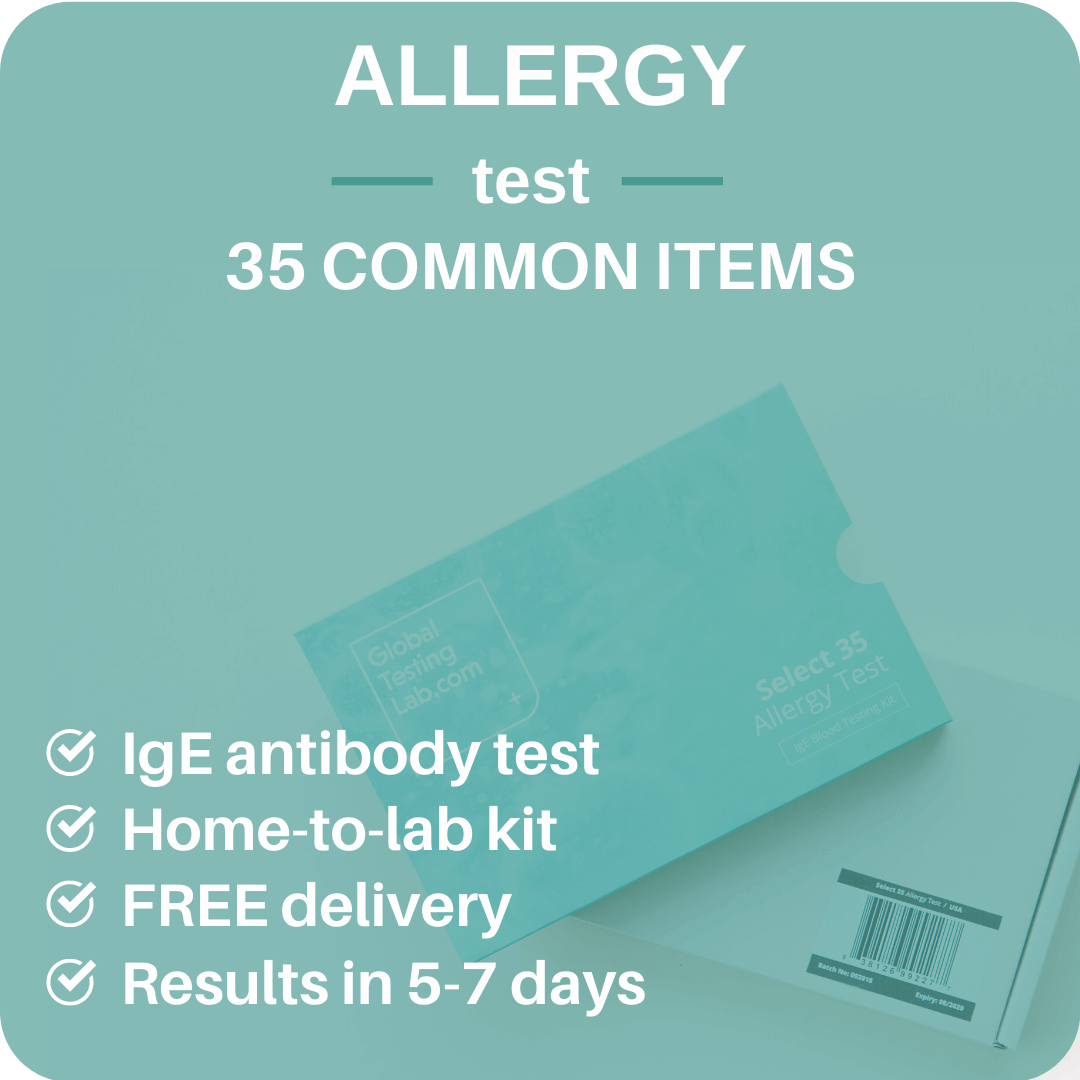 1 Person
Was from: $139.00
Now from: $95.00
Home-to-lab Allergy (IgE) test of 35 food and environmental triggers.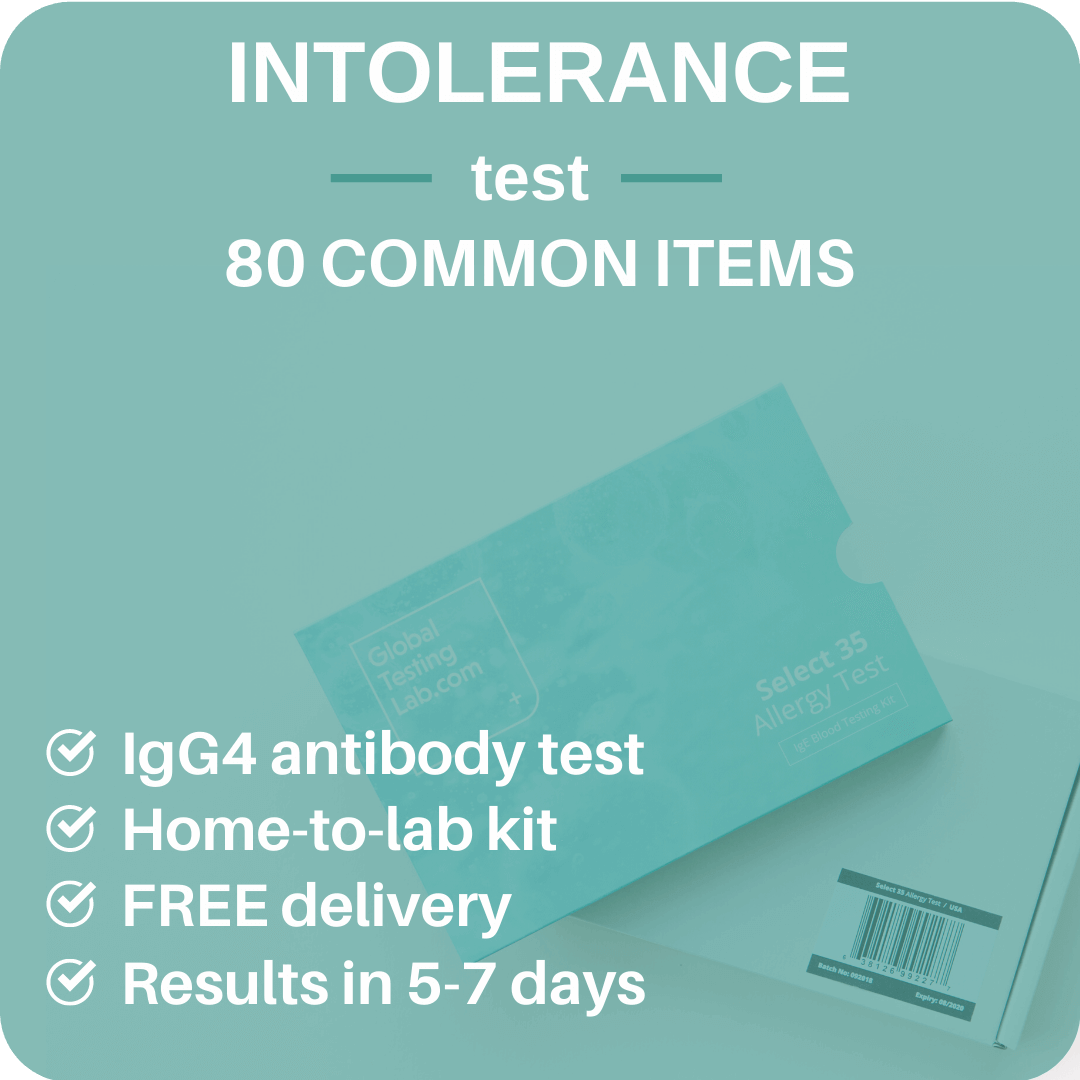 1 Person
Was from: $189.00
Now from: $127.00
Home-to-lab Intolerance (IgG4) test of 80 common food and drink triggers.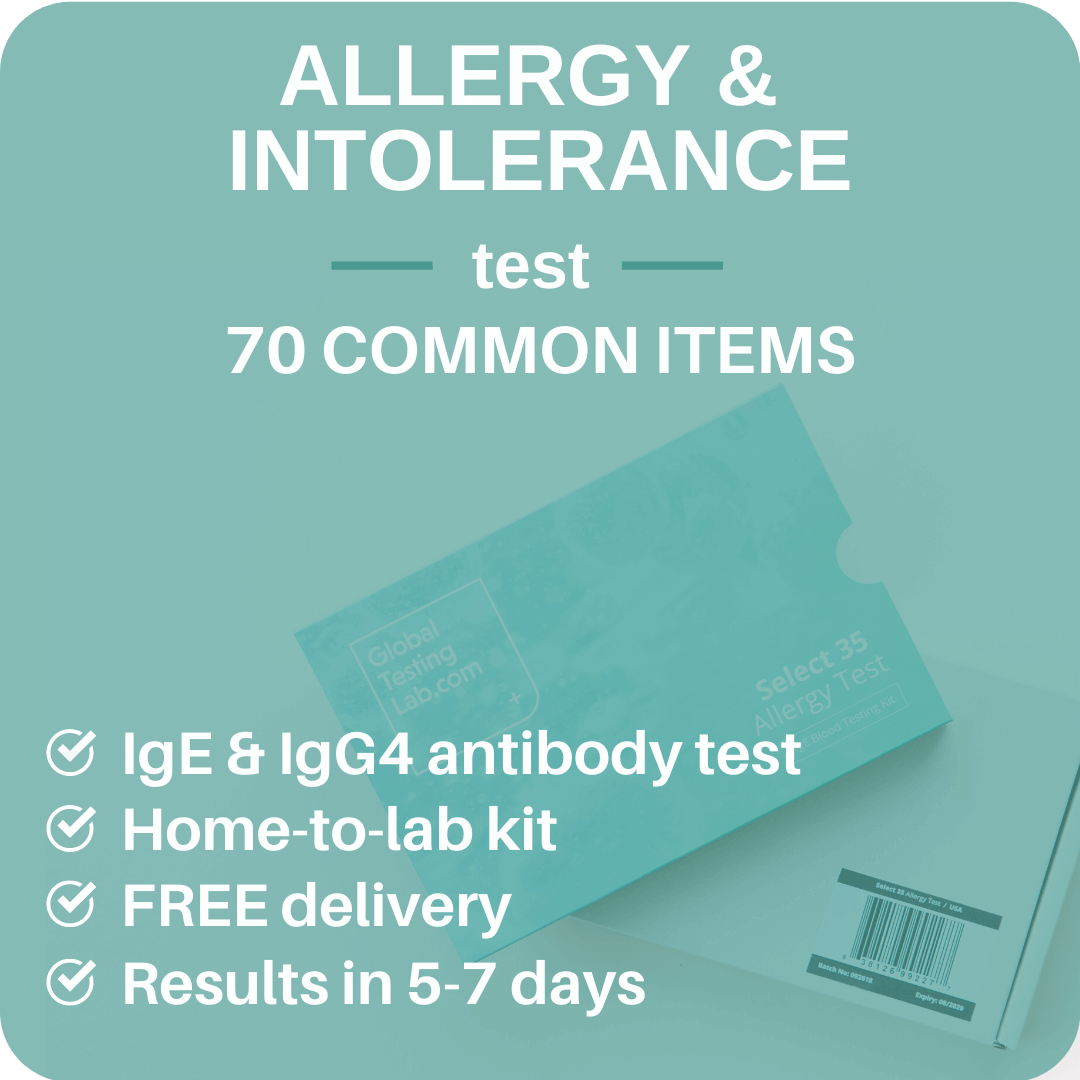 1 Person
Was from: $259.00
Now from: $169.00
A full screen of 70 combined Allergy (IgE) & Intolerance (IgG4) triggers.
Available in single, couple and family saver packages.
Sample Collection Kit Sent
Results in 5-7 days of receipt
Scientifically Validated Testing
SENSITIVITY TESTING
Using hair Sample - Bio-resonance screening of a hair sample against 800 food and non-food items providing you with a comprehensive report on triggers over 85%.
1 Person
Was from: $63.00
Now from: $33.00
A first step to understanding more about your body with this basic test.
1 Person
Was from: $85.00
Now from: $39.00
Designed to give you the widest set of results at great value for money.
2 Person
Was: $122.00
Now: $58.00
Make savings for two people on our most comprehensive test.
4 Person
Was: $169.00
Now: $99.00
Our best saving package for four people on largest screening of items.
Available in single, couple and family saver packages.
Downloadable test submission
100% Money back guarantee
Over 250,000 tests completed