Discover more about food allergies
We've put together our food allergy facts in order to help you further identify the causes of symptoms.
Food allergies are a medical condition in which exposure to food triggers an immune response. Often referred to as an allergic reaction this response occurs because the immune system attacks proteins (allergens) in the food that are normally harmless.
Symptoms of a food allergy range from mild sneezing, itchy mouth, hives to more severe throat tightening and difficulty breathing.
Anaphylaxis is also a possible and serious allergic reaction that is sudden in onset and can cause death.
Common Allergen Foods
Recent published studies between 2018 and 2019 estimate the number of Americans of all ages who have convincing symptoms of allergy to specific foods:
Shellfish – 8.2 million
Milk – 6.1 million
Peanut – 6.1 million
Tree nuts – 3.9 million
Egg – 2.6 million
Fish – 2.6 million
Wheat – 2.4 million
Soy – 1.9 million
Symptoms can present physically and even behaviourally. Individuals can suffer from more than one symptom and symptoms can change over time.
Sesame – 0.7 million
Approx 40% of children are allergic to more than one food.
Food Allergens
There are over 170 foods have been reported to cause allergic reactions.
The 8 main food allergens are milk, egg, peanut, tree nuts, wheat, soy, fish and crustacean shellfish
These main allergens are responsible for most of the serious food allergy reactions in the United States every year.
Allergy to sesame allergy is a growing concern due to the increase in use in many processed products without the awareness of consumers.
Areas of concern:
The Centers for Disease Control & Prevention reports that the prevalence of food allergy in children increased by 50% between 1997 and 2011.
Between 1997 and 2008, the prevalence of peanut or tree nut allergy appears to have more than tripled in U.S. children.
SENSITIVITY TESTS
The USA's best non-invasive biofeedback test using a small hair sample to test 970+ Foods, inhalants, vitamins and minerals.
Order today and join 250,000+ people who now understand their sensitivities and overall body health.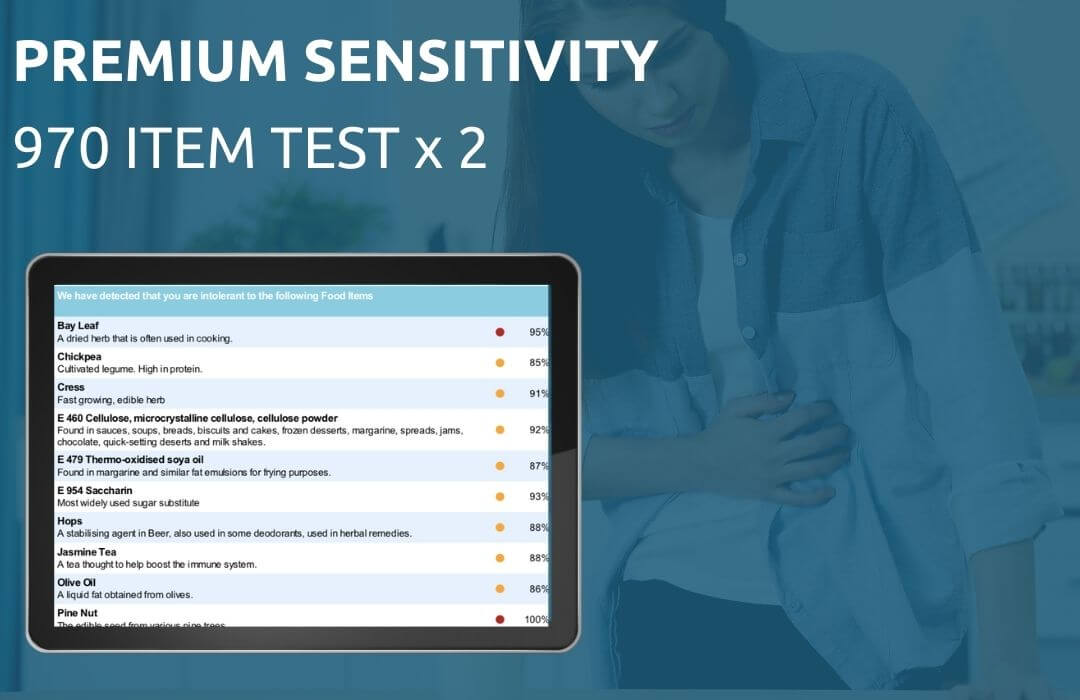 WAS $180 NOW $75

SAVE $105

Save now on our most comprehensive 970 item test for two people.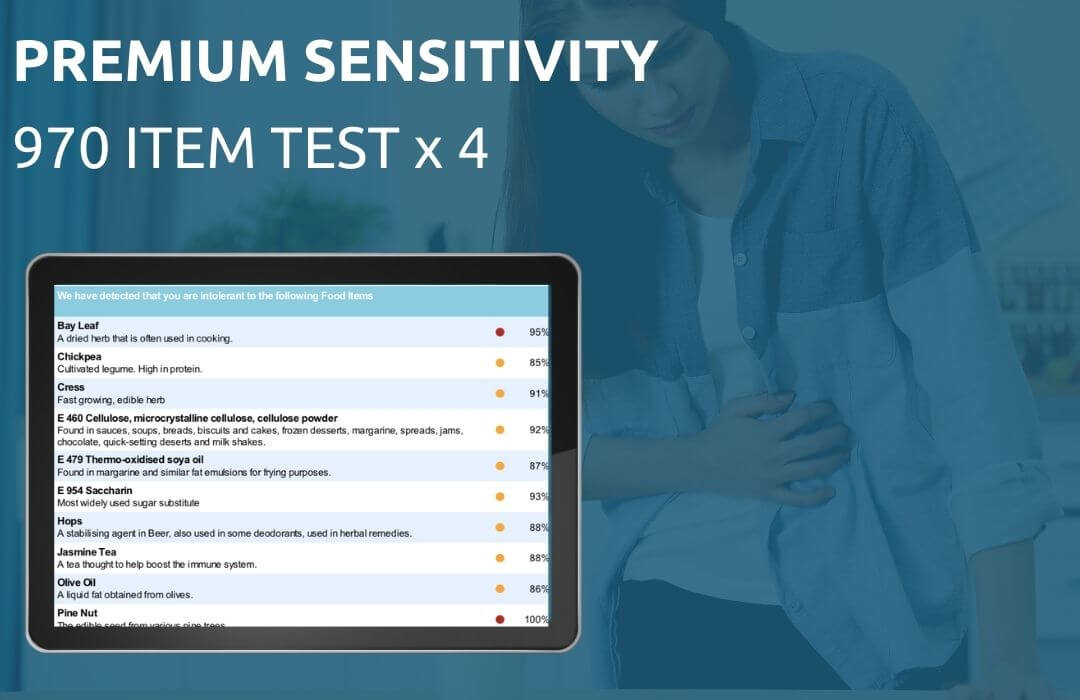 WAS $280 NOW $125

SAVE $155

Test four people in our best value package for 970+ items each.
ALLERGY & FOOD INTOLERANCE TESTS
Our clinically validated Allergy & Food Intolerance tests use a small blood spot sample to analyze IgE & IgG4 antibody reactions.
Take back control of your health and understand allergy or food intolerance causes fast!
WAS $49 NOW $39

SAVE $10

A rapid at-home indicator of Allergies (IgE) to use as a first step investigation.
WAS $149 NOW $109

SAVE $40

Home-to-lab Allergy (IgE) test of 35 food and environmental triggers.
WAS $189 NOW $139

SAVE $50

Home-to-lab Intolerance (IgG4) test of 80 key food and drink triggers.
WAS $239 NOW $169

SAVE $70

A full screen of 70 Allergy (IgE) & Food Intolerance (IgG4) triggers.
Take the next step to relieving your symptoms.
Order your test today…

STEP 1.
Select the test to suit your own or family's needs and order online.

STEP 2.
Look out for your order confirmation by email. Download your sample form.

STEP 3.
Complete the form and pop it in the post with a sample of hair.

STEP 4.
We'll send you the results in a clear comprehensive four page report.
What happens after I receive my results?
Once you have received your report, the first step is to try eliminating the suggested catalysts from your diet.
We provide FREE support on:
Embarking and gaining progress on an elimination diet